La Cunziria is a charming example of industrial archaeology north of Vizzini (Catania, Sicily), a rare gem nestled between the hill and the Masera stream. La Cunziria and Vizzini will make you live a unique experience, by visiting the several Verga's sites, the places of the tannery and wild Nature and tasty food.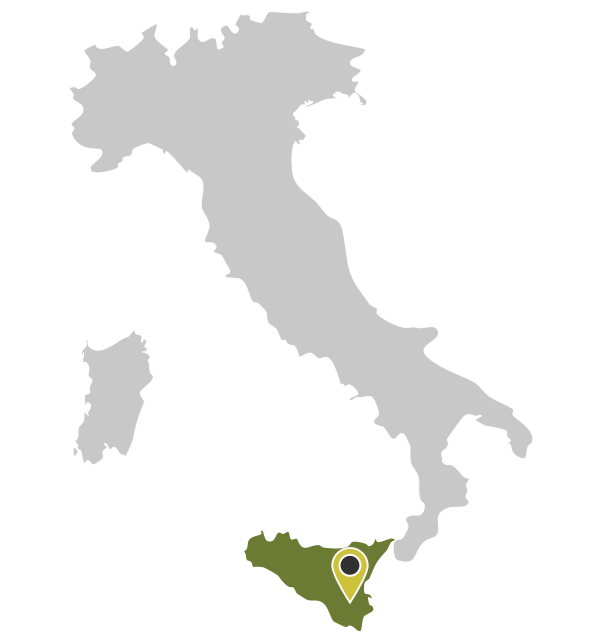 The borough of La Cunziria was inhabited until early 20th century by a hundred people, dedicating their lives to the complex art of tanning. This was the perfect area to tan the hides thanks to its exposure, the availability of sumac trees and the nearby water source, called 'the fountain' ('a funtana'). The smart systems of canals and tanks extending the pre-existing Arabic aqueduct is still visible.
It has been the place where Turiddu and Lola, from the famous novel 'La Cavalleria Rusticana' by Giovanni Verga, lived their secret love story hiding from Alfio (Lola's husband) and the rest of inhabitants of Vizzini. At the end of the last century, the site has been used many times as set for the representation of 'La Cavalleria Rusticana' and 'La Lupa', another novel by Verga.
80 hectares of farmland ridable on horseback or mountain bike surround the today industrial archaeology site of La Cunziria, where you can live a relaxing and cultural experience. Come to visit the sites of the Verga's imaginary of La Cunziria and Vizzini, where you will live a unique experience, enriched by the tasting of typical culinary specialties, such as ricotta, tuma or pecorino cheese, especially on the 25th April's Festival of Sheep Cheese. The nearby town of Vizzini is also famous for a set of historical buildings, its churches, some sites where Verga set a number of scenes in his novellas. Come and live a special experience.
Cunziria
Feels like: 23°C
Wind: 16km/h WSW
Humidity: 32%
Pressure: 1015.92mbar
UV index: 6
23/7°C
21/8°C
23/9°C

REACHING AND LIVING VIZZINI

BY CAR from Catania
From Catania airport:
Take E45 in the direction of SS194 in Vizzini
From Comiso airport:
Take SS514 in the direction of Vizzini

BY TRANSPORT from Catania
Take the regional train to Vizzini-Licodia
or
Take the bus from Catania:
Etna Trasporti/Interbus: VIZZINI – CATANIA AEROPORTO – CATANIA
every hour during the week ( 6 am – 8 pm), every two hours on weekends (8 am – 8 pm)
AST: VIZZINI – FRANCOFONTE – LENTINI – CATANIA AEROPORTO – CATANIA
every 75-120 minutes monday – saturday, no bus on sunday

THINGS TO DO  in Cunziria
Visit the Cultural and Architectural Heritage of La Cunziria and Vizzini
Explore the uspoiled nature and natural traditional places
Live the several Religious feasts celebrated in Vizzini
Taste typical and local food
Discover the artisanry and traditional jobs of the village

WHEN TO COME to Cunziria
"Festa dei Sapori e dei Saperi" (Fair of Ricotta and Cheese) and Holy Week traditions are a good excuse to visit Vizzini on April
Come on September if you want to live the "Manifestazioni Verghiane" (Festival in memory of Giovanni Verga) and attend to several theatrical performances
Every period of the year is good to go hiking on Petraro Mounts, Mills Valley or Saint's Grottos
The visit to "Percorsi Verghiani" (route through Verga's places) is organized all over the year