Mountain Bike on the Stoneman Arduenna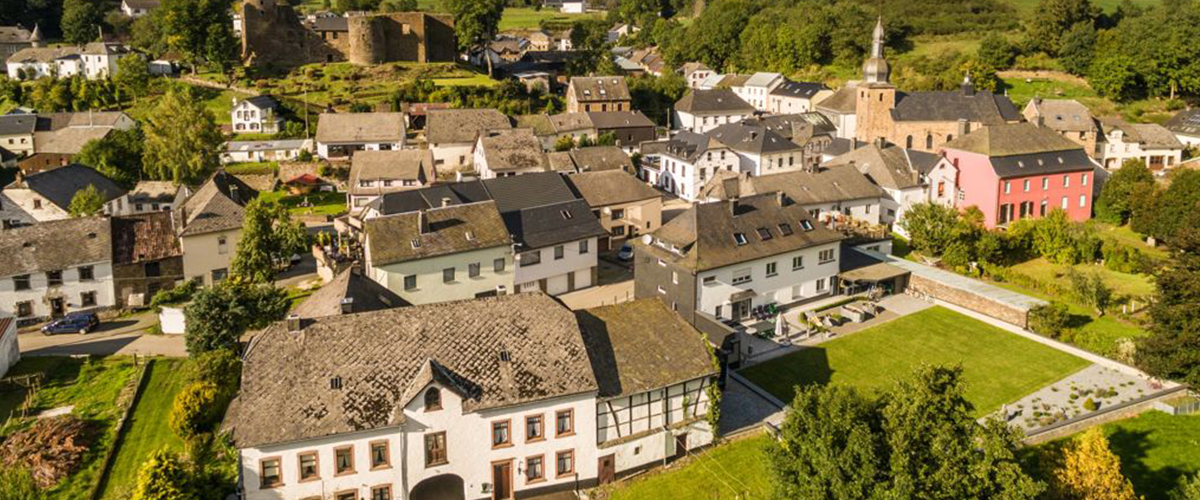 ---
Burg-Reuland is located near the meeting point of three borders (Belgium, Germany, and Luxemburg). This charming village is on the path of the Stonemen Arduenna, a 176 kilometers Mountain Bike challenge. Enjoy a stopover in the village for a night to discover local food and monuments. Get your starter pack at KUZ and rent a mountain bike at the local tourism office. We invite you to bring out the experienced cyclist in you!
---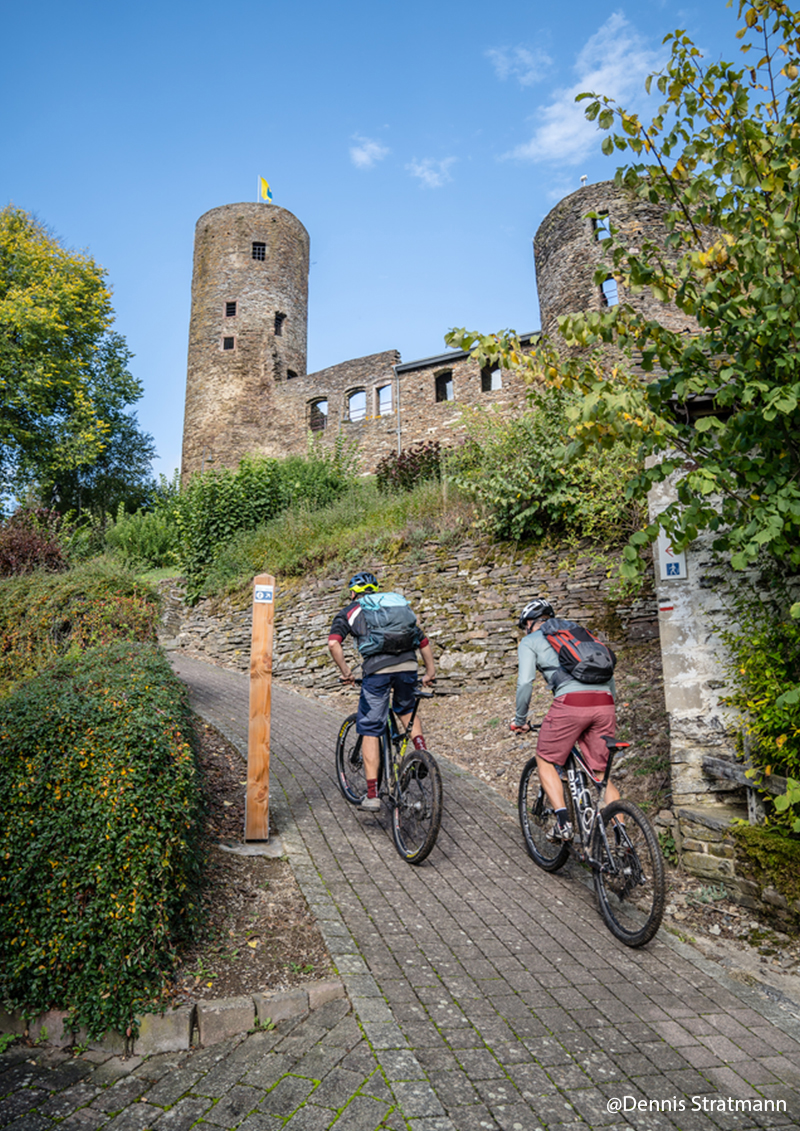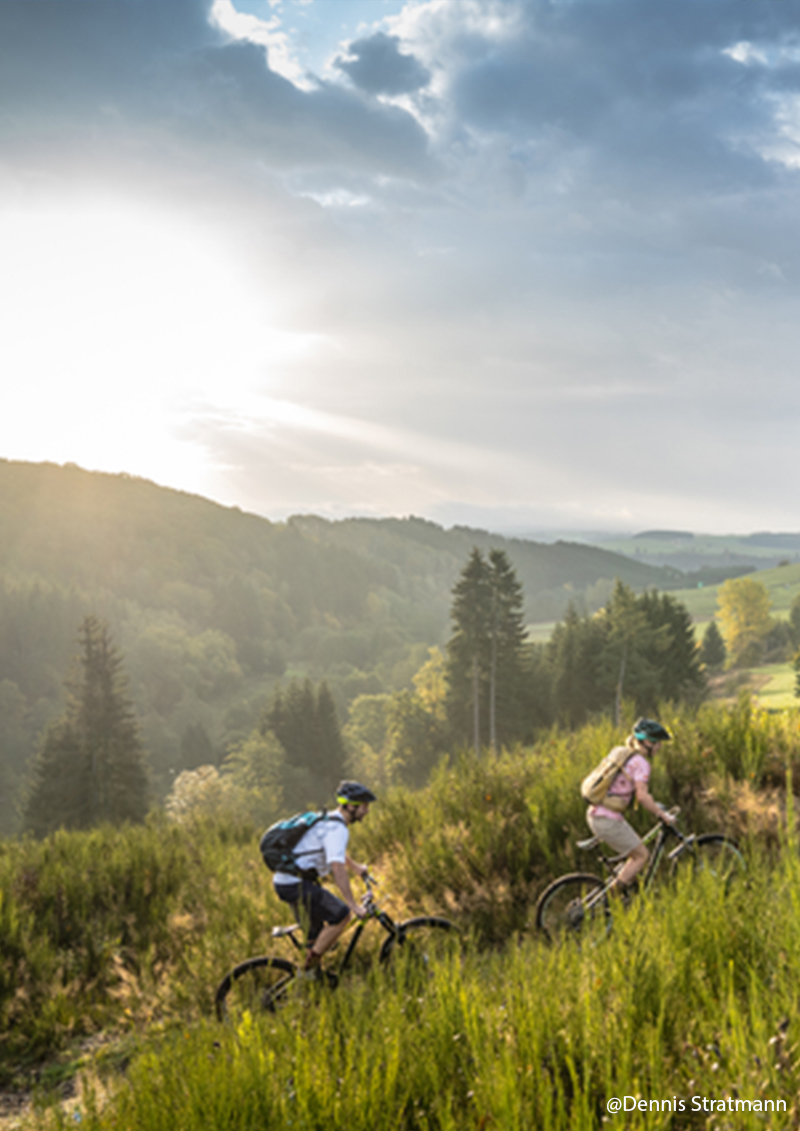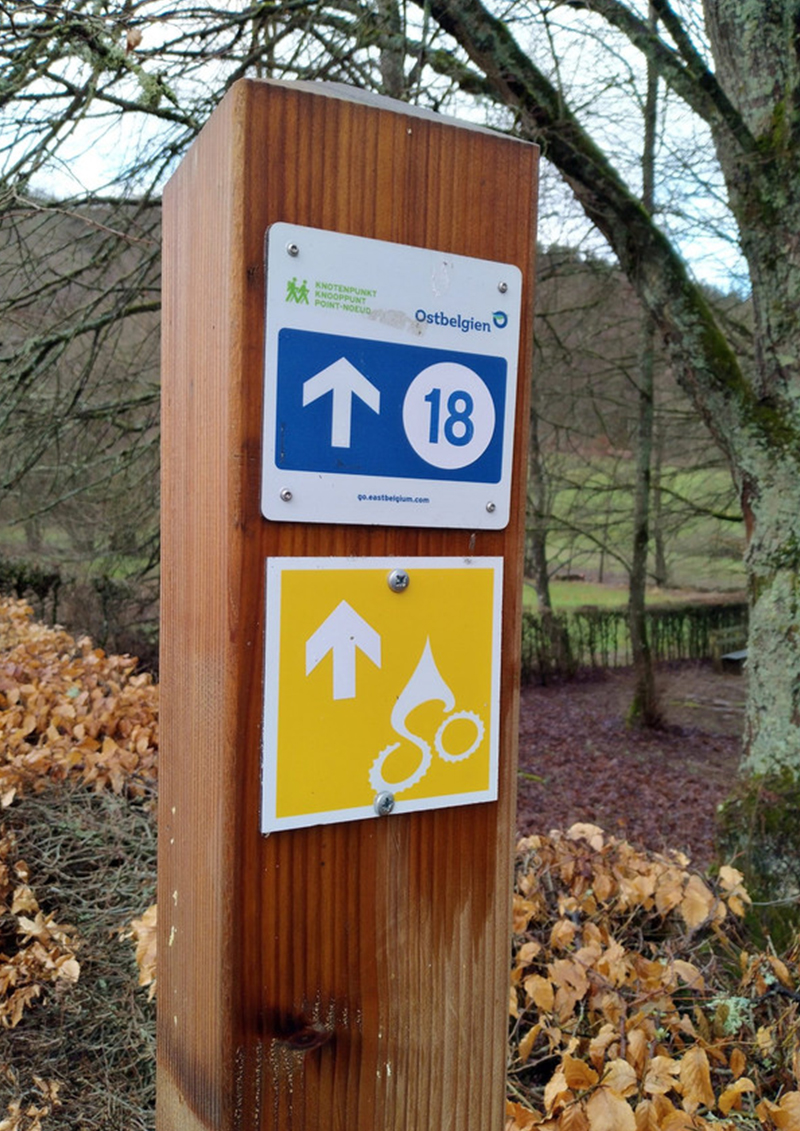 Itinerary
---
Arrive by bike from Grüfflingen or Maspelt Visits: Burg Reuland Castle, Village Center Gastronomy : One dinner in a local restaurant One night in a local hotel + Breakfast Bike to Ouren Visit the Europe monument Continue the circuit in the direction of Maspelt or Grüfflingen (Itinerary can be done one way or the the other) -> Two MTB routes are offered through the Our valley

Day 1: Far away from the noise of everyday life, accommodation at Kuz offer a creative retreat in the heart of the Ardennes region. Enjoy a self-guided walk through the Castle of Burg-Reuland, of the largest and most beautiful fortresses in the Ardennes, nested in an exceptional green setting. Take a stroll through the ruins of this 9th century monument. Enjoy a wonderful journey through time and explore this amazing medieval castle,recently renovated.

Day 2: Start the day with breakfast and enjoy a day full of experiences riding a mountain bike through the path of the Stonemen Arduenna. Discover the Our Valley, a true paradise for hikers, bikers and nature enthusiasts, and the 15 km-long sculpture route, starting from Stoubach. Visit the Europe Monument, erected in 1977 in honour of the founding fathers of the European Union and located just outside the village of Ouren, at the confluence of the Ribbach and the Our. The location was deliberately chosen: the region where the borders of Luxembourg, Germany and Belgium come together. Ready to continue the circuit? We advise you to continue in the direction of Maspelt or Grüfflingen and continue enjoying the journey!