Friedrichstadt – little Amsterdam. If you travel to the north of Germany and find yourself suddenly in a Dutch town, then you are in Friedrichstadt!
Almost 400 years ago, the city in Schleswig-Holstein was built by Dutch refugees and is therefore known as "Little Amsterdam of the north."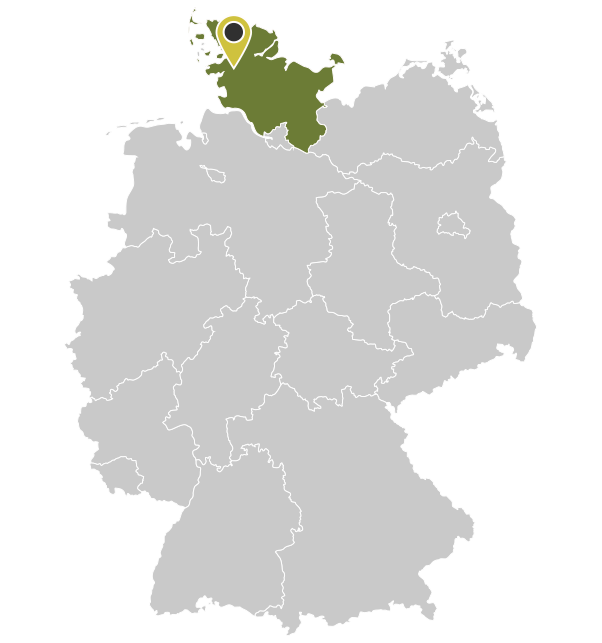 The colorful heart of a vibrant little town beats between canals and stepped gables: discover the eventful history between war and free trade, enjoy the romantic atmosphere on the water during a canal tour or experience the many amazing events.
Around the historic market place you will find modern hotels and apartments, regional cuisine in the various restaurants and cafes and special shoppingoffers in the small shops of the mainstreet Prinzenstraße. Motorhome and camper find attractive places in a prime location and experience a holiday between city flair and rural tranquility within walking distance to the old town. Active vacationers conquer the area by bike or canoe, float on the Stand Up Paddling Board through the city, or hike along the green dykes along the Eider.
From Friedrichstadt there are many opportunities to discover Schleswig-Holstein: the wide sandy beaches of St. Peter-Ording, the harbor towns of Husum and Tönning and the natural river landscape of Eider, Treene and Sorge are only a few minutes away.
Be a guest in the Dutch city of Friedrichstadt!
Friedrichstadt
12°
Partly Cloudy
05:1121:28 CEST
Feels like: 11°C
Wind: 16km/h WSW
Humidity: 69%
Pressure: 1014.22mbar
UV index: 3
12/9°C
14/9°C
12/8°C

REACHING AND LIVING FRIEDRICHSTADT

BY CAR
From Hamburg
A23 towards Heide/Husum, at the end turn into B 5. follow it until Tönning and change to B 202 to Friedrichstadt. Use the car parks P1, P2 and P3 signposted, close to the old town. City center is only a short walk far

BY TRANSPORT
From Hamburg:

Direct Regional Express to Friedrichstadt from Hamburg Altona

    From Kiel/Rendsburg:

 Regional Express to Husum from Kiel/Rendsburg, Regional Express to Friedrichstadt

WHEN TO COME to Friedrichstadt
Mild maritime climate
Canal trips from April to October
Guided tours, from Easter to October