Beautiful surroundings, good location to experience Finnish sea and lake nature. Upbeat village atmosphere: unique delicacies, artisan products found nowhere else, and natural beauty. For people who look for experiences, tranquility, and rustic beauty for all senses. Good level of services for a small village.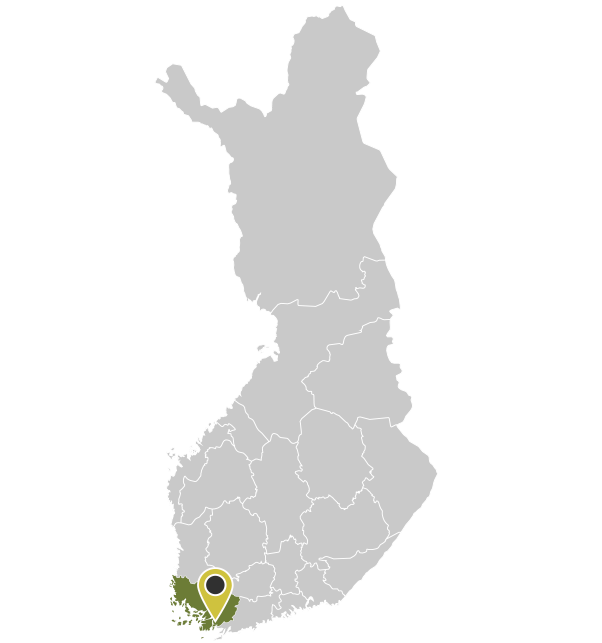 Tucked between the lush Teijo National Park with fresh water Matilda Lake and the beautiful Baltic Sea, Mathildedal village stands out. The tight knit community organizes and hosts concerts, gigs, art exhibitions, theatre and many other events and parties throughout the year.
Mathildedal is a mix of old and new. Once an ironworks village, it is now home to many small businesses – in fact, most of the 130 full time residents are entrepreneurs. During the summertime, the village's population almost triples with most Finns spending their holidays at their summer cottages.
The charismatic 19th century ironworks milieu is a mixture of traditional Finnish wooden red ochre houses and ironworks buildings surrounded by green meadows, wild flowers and beautiful old trees. It is a true pleasure to walk along the creek and pop in craft workshops, cafes and try to choose what local products to taste and take home. Learn about the village ironworks history in it's tiny museum, hike around beautiful Matilda lake and rent a bike or kayak to discover the surroundings of the village.
Mathildedal is a warm, welcoming, and cozy village that offers a taste of peace, harmony, and fun.
Mathildedal
Feels like: -3°C
Wind: 24km/h SSW
Humidity: 97%
Pressure: 1009.14mbar
UV index: 0
5/0°C
6/1°C
7/2°C

REACHING AND LIVING MATHILDEDAL

BY CAR from Helsinki
Take Route 50 / E18
Continue on Strada 1 / E18 to Salo. Take exit 16 from Strada 1 / E18
Take Valtatie / Route 110, Merikulmantie and Teijontie in the direction of Bremerintie

BY TRANSPORT from Helsinki
IC 941/

IC 943 /

IC 945 /

IC 979

  

THINGS TO DO  in Mathildedal
Teijo National Park
Hiking & Biking
Rowing, kayaking, canoeing, and stand up paddleboarding (SUP)

WHEN TO COME to Mathildedal
June-August services are available every day
February-May or September-December, the services are quaranteed to be open during the weekends
in January the services are not available