Come and discover Monsaraz. One of the most beautiful villages in the Alentejo and the best place to enjoy the great lake of Alqueva.
The city stands out for its medieval fortifications. Not in vain, for centuries played the role of sentinel of the river, guarding the border with the ancient Kingdom of Castilha.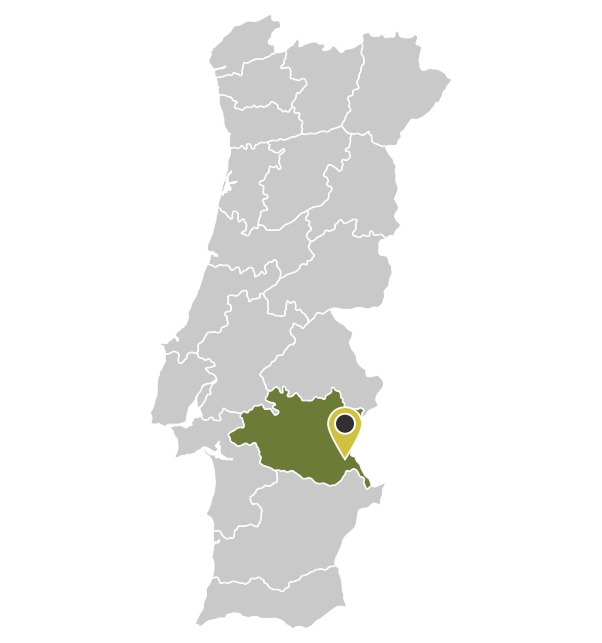 Monsaraz a graceful medieval village that retains its former magic like few places in the world. Made of lime and schist, this place whispers to us, through the echo of our steps in its streets, magnificent stories of bold Kings, Knights Templar, brave people and ladies of simple beauty.
The walls that surround the village guard a cozy settlement, where the light caresses the picturesque and traditional homes of the hospitable people of this land. Discovering Monsaraz is time travel and enjoying history in the present. And there is so much to see and feel in this charming time machine, right in the heart of the Alentejo!
Monsaraz
19°
Partly Cloudy
06:2418:46 WET
Feels like: 19°C
Wind: 5km/h S
Humidity: 50%
Pressure: 1023.71mbar
UV index: 6
21/9°C
24/9°C
25/11°C

REACHING AND LIVING MONSARAZ

BY CAR
Monsaraz is located in the extreme southwest of the Évora district, in the Alentejo, close the Spanish border.
Arrival by car from Porto:
It's around 460 km (a bit more than 4 hours' drive), over the A1, then the A6 for the N114 until Évora. Get out in the 5 exit to the A6. Continue over the N114. Then IP2 and N256 to the M514.
Arrival by car from Lisbon:
It's only 185km (approximately 2 hours' and 30 minutes' drive), over A2 and A6 to N114 in Éora. Take the 5th exit in the A6. Continue over the N114. Then IP2 and N256 to the M514.

THINGS TO DO  in Monsaraz

WHEN TO COME to Monsaraz
The best time to visit Monsaraz is the spring
Autumn brings the ocher tones and pastels of the dry leaves and also the harvest season.
The summer here is very hot, but don't rule out a visit.
In winter, you can have it all with the warm embrace and the soothing sound of crackling in a lit fireplace.