Oravi is a paradise for outdoor enthusiasts on Lake Saimaa, between two national parks, Linnansaari and Kolovesi. In the idyllic surroundings of the Oravi canal village you will find high-quality services and accommodation options. Fishy waters and magnificent archipelago nature offer nature experiences all year round.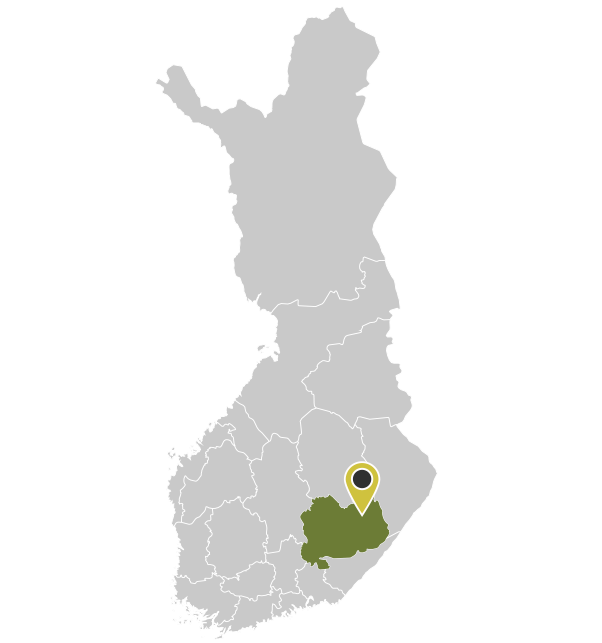 Oravi is a gateway to the purest lakeland nature: experience it by fishing, seal watching, kayaking, canoeing and hiking. Wintertime ice-hole fishing, cross-country skiing and tour skating on the lake bring you to Nordic winter magic. From Oravi village is easy access to Linnansaari national park in the heart of the lake Saimaa archipelago. The waters of the park are dotted with lush green uninhabited islands and rocky islets. The lakeland scenery is a delight all year round.
Oravi is an ancient hunting, fishing and trading village between west and east. Oravi means squirrel and in Middle Ages their furs were the main currency in Finland. Waterway next to Oravi has always been significant. Finland's first border in 1323 ran next to Oravi and smuggling business between Eastern Karelians and the Western Savonians flourished from 17th century.
In the 19th century when a canal was built the village became a major transport hub. Through Oravi, it is possible to sail up to 300 km to the sea. To this end, a pilot station was set up and the old small wooden houses still remain.
Oravi is also best place to spot rare Saimaa ringed seal. They have lived in complete isolation from other ringed seal species for around 9,500 years since the last ice age. This big, intelligent, symphatic mammal is easy to spot especially in May. From total of 400 animal population 126 live near Oravi.
Oravi
18°
Partly Cloudy
04:0221:58 EEST
Feels like: 18°C
Wind: 11km/h N
Humidity: 81%
Pressure: 1004.4mbar
UV index: 0
23/12°C
16/10°C
14/6°C


REACHING AND LIVING ORAVI

BY CAR from Lappeenranta
Take Route 6 from Mattilantie and Vaalimaantie / Route 387
4 min (2.0 km)
Enter Route 6
1 h 8 min (103 km)
Follow Savonlinnantie / Route 14 and Route 468 towards Oravintie in Nyslott
1 h 8 min (86.2 km)

BY TRANSPORT from Oravi
IC 1 /

IC 3 /

IC 5 /

IC 11

HDM 743 /

HDM 745 /

HDM 747 /

HDM 751 take the daily bus to Oravi

THINGS TO DO  in Oravi
Safari and seals
Canoeing and kayaking
Fishing
Sauna Yoga
Snow mobile safaris and sleigh rides

WHEN TO COME to Oravi
The high season is between mid June and end August