Rupit (Rupit i Pruit) is a small village between the cliffs and the "Riera de Rupit", the small river running through it. Come and experience its history and Nature, the Sallent waterfalls, the hanging bridge downtown, its unique landscape. Enjoy the old stories and the tasteful food from the locals.
Rupit is an enchanting rural municipality, the last town in Barcelona province along the road towards Olot (Girona).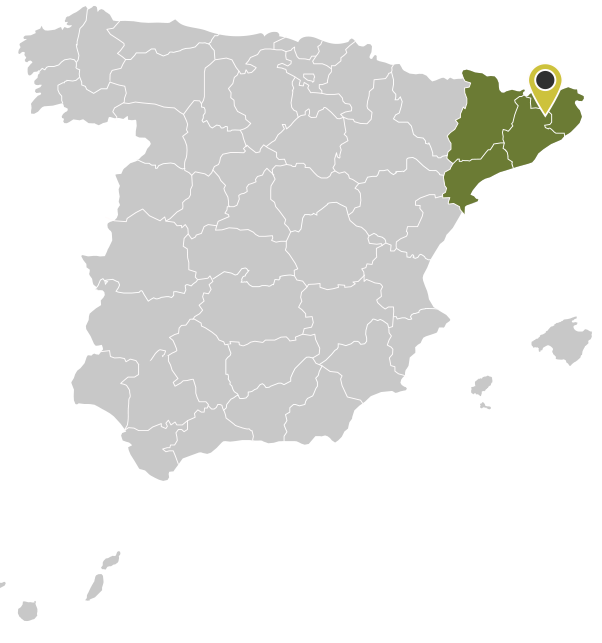 Rupit i Pruit is a municipality located between the cliffs of Aiats and La Garrotxa, at an altitude of 845 m and in the center of Collsacabra, it is an eminently rural municipality. It has an area of 47.8 km2 and a population of 285 inhabitants. It is formed by the nucleus of Rupit and a scattered group of farmhouses, known as the PRUIT, where land and livestock are still predominant.
Rupit i Pruit, which were unified as a single municipality in 1977, is located 109 km from Barcelona, a journey that takes more than an hour and a half, making it an ideal weekend getaway from the capital or any nearby city.
Located in the natural region of Catalonia of the Collsacabra, it mixes in a very balanced way attractive natural landscapes with medieval buildings of great architectural and tourist value. The more kilometers you travel, the more you'll jump back in time until you reach a small rural town that continues to retain its medieval essence. Narrow and cobbled streets, stone houses and the natural landscape of the Collsacabra, surrounding it almost like it was in the thirteenth century.
Rupit
15°
Mostly Cloudy
06:2621:06 CEST
Feels like: 14°C
Wind: 10km/h E
Humidity: 72%
Pressure: 1015.58mbar
UV index: 0
15/7°C
18/8°C
22/8°C

REACHING AND LIVING RUPIT

BY CAR from Barcellona
Take B-10 from Carrer de Fontanella, Via Laietana, Plaça de Pau Vila, Carrer del Dr. Aiguader and Exit 22
15 min (3,5 km)
Take B-10, C-33 and C-17 toward C-153 direction. Take Exit 183 from C-25
52 min (76,9 km)
Drive C-153 until Camí de Santa Llúcia until you reach Rupit i Pruit
40 min (29,5 km)

BY TRANSPORT from Barcelona
R3  

462 |

463 |

464
14:29 from Barcelona Sants
L1

 

e12

 

462 |

463 |

464

 
302 |

303

 

R3

462 |

463 |

464 

THINGS TO DO  in Rupit
Bike routes
Walk around the town and discover every corner full of history
Festival of Sant Llorenç:
Rupit and Pruit MTB March
Rupit's Day: 29th of September

WHEN TO COME to Rupìt
Rupìt is marvellous all over the year
Around the 9th of August for Festival of Sant Llorenç:
On the first Saturday of October there will be the Marcia Rupit and Pruit MTB
Rupit's Day on 29th of September